And I had a squillion things to tell you about but Mom said I should do this. Now I have to wait all because of Olivia the little piglet eating machine with the kangaroo in her. So this should really be subtitled,
Only Because I Had To.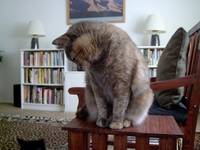 At least I'm in the picture.