While you went to Lowe's to get bird seed and less important stuff, somebody did this. But it wasn't me. Or Caroline. It wasn't even Olivia. Really. Even though this looks bad for her.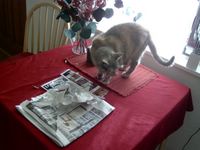 Olivia, you better get away from there!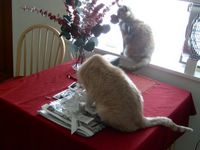 See? See? It was Eddie. In the newspaper again!