My mom loves me so much that today she gave me a great big box to bite on and play with. Just for me!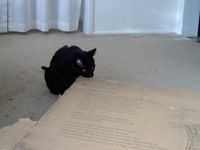 Mmmmm, fun!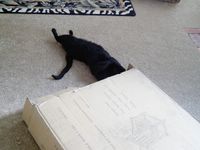 Oh, I love this!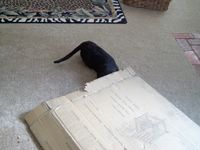 Big and roomy inside, too.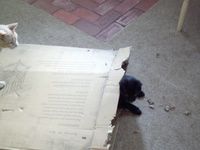 And then my dumb brother wrecked everything.
He sat on it while I was in it and nearly
squashed me! I'm lucky I got out!