Since I was kinda worn out from all that secret traveling and didn't feel like being in a parade this year, Mom did something fun, just for me. She gave me some LUCKY NIP to celebrate the Chinese New Year!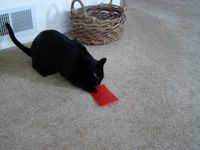 This is exciting!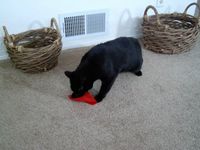 I just need to get the
lucky envelope open.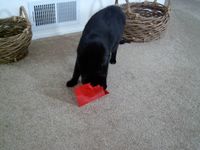 Almost...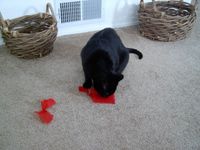 Closer...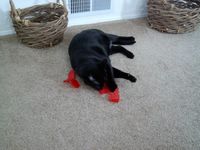 Ahhhh!

Year of the Dog–pfft! There's no such thing as
dognip
, now, is there?