I'm posting this picture for
Timmy
's gramma because I know she likes them. This little birdie was visiting us the day Mom was taking pictures of my pet hawks.
I know she may not be able to see it for awhile, but maybe Timmy's mom can tell her about it!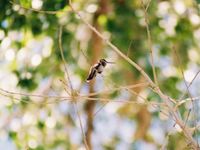 Get well soon, Timmy's gramma!