Today where Mom hunts she found some things she knew we'd like. She said these came out of a big, big box and she thought of us right away. My mom is so good to us!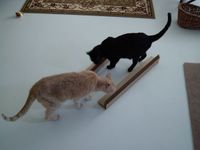 Cardboard!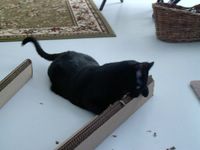 Bite, bite, bite.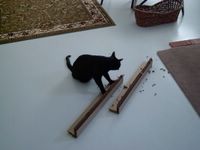 So much fun!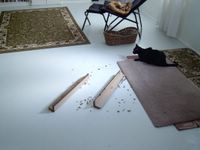 I got quite a lot done.

But know what's even better than new cardboard? We have
four
Mom days coming up instead of the usual two! Mom says we should be getting our carpet tomorrow. I sure hope so. I'll be able to talk her into napping on the new stuff with me just as soon as I get some of it down!