For about a year now I've been trying to get used to the narrow window sills in our house. It's been hard. I can't even turn around!
So with the completion of Eddie's room (again!), Mom thought to extend the window sill with a little shelf. Just for me!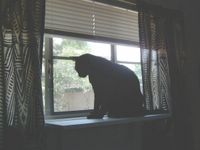 I have lots of room now.