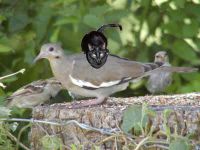 Here I am flying down to Nawlins.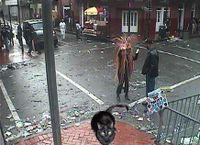 Here I am on Bourbon Street right outside
The Cat's Meow. It was rainy and cold!
I waited as long as I could for the parade to start
but I had to get home before Mom found out.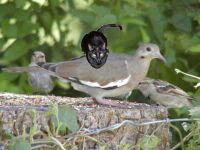 So here I am flying back from Nawlins.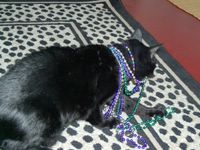 As a surprise, we had our own celebration,
right at home!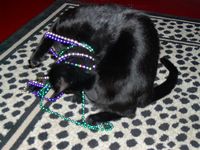 See how many beads I have?
(OK, I didn't
really
go to Nawlins.)