My Aunt M. came over for dinner and she brought us lots of treats and toys for Halloween. We didn't even have to trick her to get them!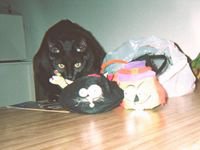 Aren't these special little bags neat?
I'm pretty sure they're all for me.

I think my mom tried to trick us, though. I wouldn't put the pumpkin hat on and Olivia was being too squirmy for her princess costume. For some reason, Mom and Aunt M. thought this was just hilarious.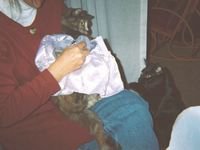 Is that on right?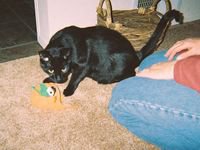 Why don't we make Eddie wear it?