I found something today.
It was in one of my favorite drawers.
It was blue.
Therefore, it had to be a toy.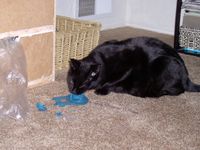 Soft and biteable.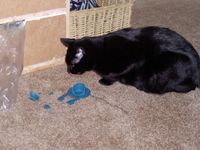 It even tasted good.

And do you know what Mom said? "William, we don't eat toilet parts."
So I was right. It was a
little
toy and there's more to it in that drawer.