So I may not know what Olivia's kangaroo (or maybe Buddah, like Max said) did with the weatherstripping in that box I bit up. But today I found Mom's secret supply of other weatherstripping.
And not once, but twice! Mom only
thought
she hid it from me after she found me playing with this when she came home for lunch. But I am a pretty clever tiny boy. I can OPEN THE DRAWER where she hides it. So the moment she left, I did. And I got it out again. And I got it all bit up by the time she got home from hunting this afternoon.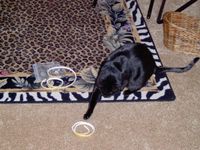 See how well I did with the bag?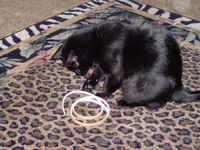 I love this stuff.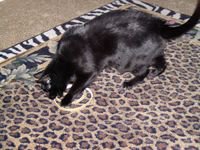 Ahhhh!