I found a new preying mantis today.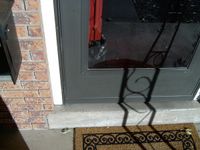 See? I have a new pet!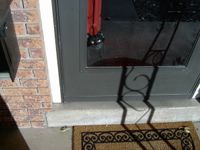 Can he come in, Mom?

And you know what else? A
second
one came by later this evening, too, so I really have
two
new pets! Only it was too dark to get a good picture of her.