Even though for my Seen In The Tree anniversary Aunt M. got me a brand new wonderful feather toy in red–which goes excellently with my coloring–plus a Snuggle Bug with high-test organic catnip, look what I did!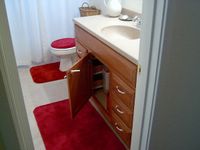 What
tiny boy-proof latch?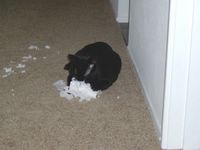 I found a secret stash of TP!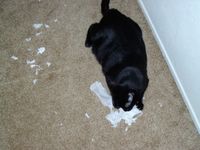 Ahhh, paper of the gods.