I thought Mom was holding out on me. She had this bag of treats that she wouldn't let me have, although we all followed her all over when she brought the bag out and opened it. Then, when she left the bag on the counter, I decided to check it out myself.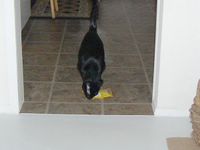 I got the bag of treats!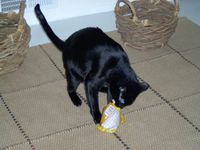 One more bite...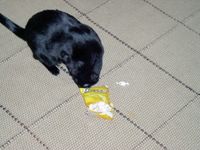 Wait a minute! These aren't treats...
they're cough drops!!